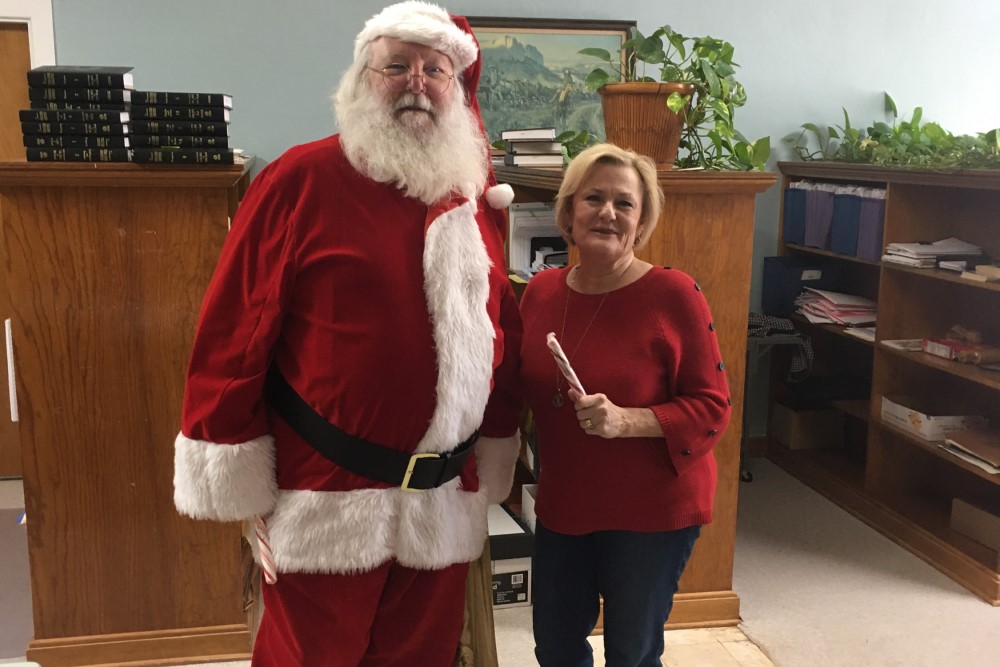 Santa Claus spotted with Ms. Sarah Sanders at the courthouse in 2021 (Courtesy Photo)
FLOYDADA — Jolly old Saint Nicholas found his way to the Floyd County Courthouse earlier this week, though it's unclear as to whether he was conducting official business.
According to an unnamed source within the County Attorney's office, Nicholas (aka Santa Claus, Father Christmas, Saint Nick, Kris Kringle, or simply Santa) roamed through the halls and even presented Ms. Sarah Sanders with a candy cane.
Reports suggest that Larry Ogden was also seen in the vicinity at that time although his whereabouts were unknown.