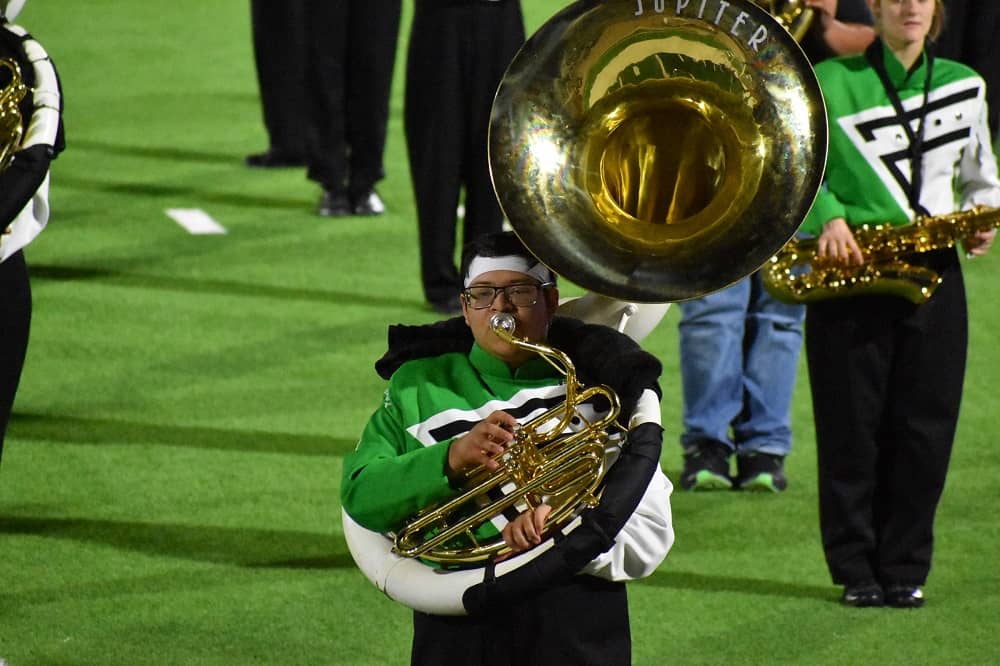 A Floydada sousaphone player marches at a football game on Friday, Oct. 15, 2021. (Ryan Crowe/Floyd County Record)
FLOYDADA — The bands of Floydada Collegiate High School will be presenting their winter concert on Tuesday evening.
The concert, which begins at 7 p.m. in the Floydada Performing Arts Center, features the high school bands and chamber ensembles with music celebrating the holiday season.
There is no cost for admission and the concert is open to the general public.