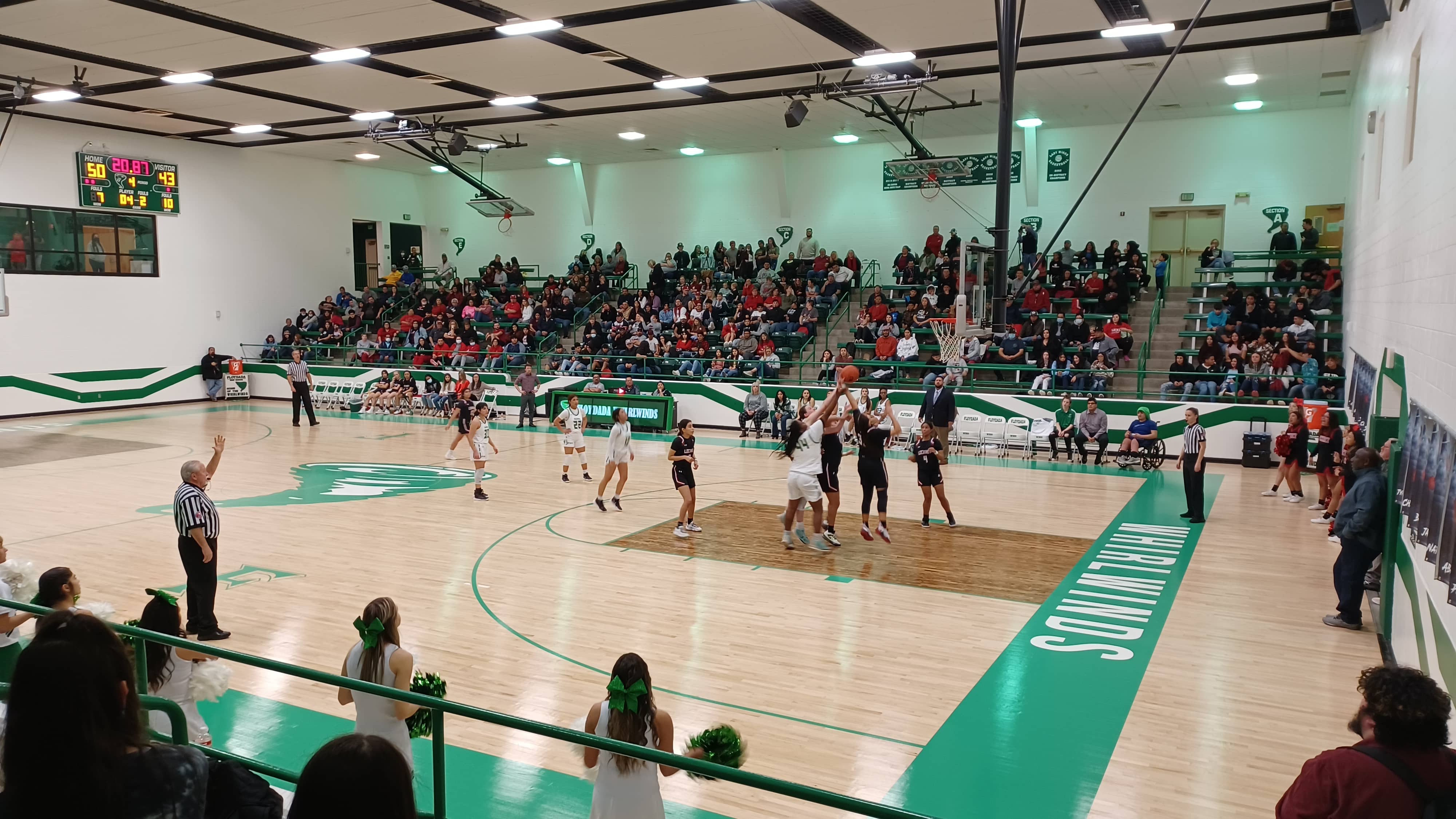 LUBBOCK – When success happens to a team, many times it brings post-season accolades to individual players. Such is the case with Zay Santos of Floydada, and Adri Villarreal of Lockney. Both were recognized by the 2022 Lone Star Varsity Girls Basketball Super Team of the Lubbock Avalanche-Journal.
Santos was selected as "Spark off the bench" player, and Villarreal was named Honorable-Mention. Both are significant recognitions being that they played in Region 1, for years the strongest area of girls basketball in Texas.
Sophomore point guard Santos was an integral part of the Floydada Lady Winds sharing the 3-2A girls championship with the Hale Center Lady Owls. Santos filled up a stat sheet almost every game by averaging 13.9-ppg, dished out an impressive 9.6-assists with her pin-point passing, had 3.2-steals with her quickness and savvy of playing defense, plus pulled down a surprising 5.4-rebounds on a team very strong in the paint and she was a 5'4" guard. Another intangible that does not show up on the stats reports was her ball handling ability to handle defensive pressure and strong capability to penetrating the lane. She was the MVP of 4-2A. Adam Zepeda was the coach of the Lady Winds that finished with a 19-8 record.
Junior Villarreal was a guard for the Lockney Lady Horns that advanced to the 2A Area round of the playoffs with a 24-9 record. The Lady Horns came into district play with a strong 12-game winning streak. Villarreal was one of Lockney's triplets of Gabby Cervantes and Mariah Ascensio that could change a game any moment with their three-point shooting beyond the arc and other strong offensive qualities. Villareal was Lockney's leading scorer at 15.5-ppg, and she was an accurate passer, good ball handler, and a team defensive player. She was a Co-Offense MVP of 4-2A with Erin Trevino of Floydada. Her coach is Trey Bale.
Another local twist to the LSV Super Team, is that Tyler Helms of Idalou was named the Coach of the Year. Helms, a former Whirlwind athlete and assistant coach, led the Lady Wildcats to their first ever State Tournament this season. Helms coached Idalou to five Region1-3A Tournaments before finally breaking through the tough 3A field that included No. 1 Canadian, No. 3 Brownfield, No. 4 Peaster, and No. 7 Shallowater. Helms previously coached the Idalou Wildcats to their only State Championship in boys basketball before pivoting over the girls program. He was also an assistant coach on Idalou's football State Championship team the same school year.